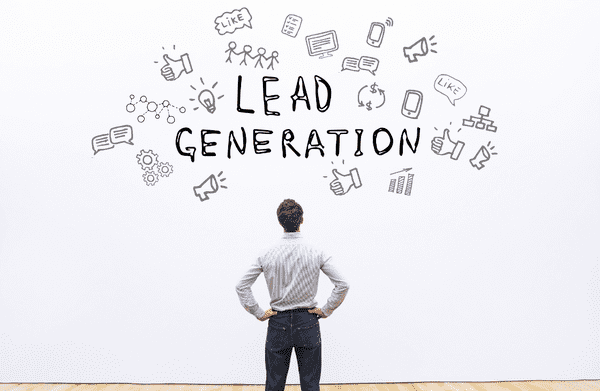 7 Tips to Generate more leads:
Being a business owner is a constant grind, especially at the beginning of your journey. One of the hardest things to do is to create a steady stream of business and clients. That's why it's important to spend time setting up and establishing methods that generate leads for you.
The optimal method is to have leads come to you rather than having to outreach to potential new clients. It's much better to have potential leads coming your way without having to cold call or cold email new clients.
The question is.. How do I make this happen? This blog post will be written to help give you some ideas of how you can create a funnel of new leads without having to do any cold outreach
1. Become a producer and not a consumer
We live in a society where everybody wants to consume, consume, and do more consuming. The internet, websites, online stores, and Zoom have never made it easier for anybody to start a business online. The key to success? Switching mindsets to being a producer rather than a consumer.
It can be difficult at first to create content, but once you get over it the benefits start coming in. Generating new content can help people by providing value, solving problems for people, providing confidence to others, and most importantly for your business, drawing attention to you.
Creating a blog, videos, infographics, podcast, e-books, webinars, and more are all great ways to start putting content out there. It's important to get into the habit of creating content and not worrying about perfecting everything.
However, you want to make sure it's high quality content as the internet is a place where finding a fraud can be easy. When you create your content share them all over social media, sell your products on gumroad, and draw people to your website.
2. Be Active on Social Media
This goes hand on hand with creating content as you need a place to promote your content! Social media can be a terrible, negative, and toxic place to be. However, when used correctly it can also be a wonderful place to foster relationships and promote your business and your content. We'll take the ladder of the two.
The key is to identify where your target market is most active and focusing your social media efforts on that platform. In addition, each platform is better for some things than others. For example, Facebook is a great place for paid advertising, while Instagram is a great place to generate tips and content of value.
It's important to be consistent so that your followers can count on you to consistently post valuable content for them. Over time, you'll grow your followers and they'll create relationships with your brand.
Once they have a relationship with your brand and they trust you, they will be more likely to reach out to your business and want to work with you. The more active you are and the more content you share, the more likely you'll be to have people reaching out to work with you over time.
3. Paid Ads
We'll close out utilizing social media with paid ads. If you have some room in your marketing budget then creating paid ads is a great way to generate new leads. It can allow you to reach more people and increase your chances of getting a conversion on your website or landing page.
You need to make sure you're creating an excellent advertisement that creates value and makes people recognize you're an expert. This will make it more likely to do business with you.
Also, you need to make sure that you are correctly targeting your ads to your target audience. There are various ways to do this such as retargeting, hitting certain demographics, and etc. This is a key way to ensure you have a successful campaign.
Paid ads require a bit of cash, but are a great way to generate new leads and can have an excellent ROI when done correctly.
4. Email Marketing
Email marketing is a great way to generate passive leads over time. You can build your email list and be consistent with your email marketing and make sure you're staying front and center to your subscribers.
The best way to do this is to create an offer and something of value to giveaway for free in exchange for a visitor's email address. You can set-up a welcome series of emails to your new subscriber in the process and show you're serious about helping them along the way.
It may not be immediate, but over time as your email list grows you'll find that you're getting leads and inquiries from your subscribers on a monthly basis. This is because your subscribers have grown to trust you and appreciate the value you are providing them.
It's a great way to continue providing value to people, while also using it as a way to generate leads on a monthly basis. This works particularly well for coaching and service companies.
5. Have an optimized website for SEO
The best kind of income and work is the passive kind. I don't think anyone would complain about doing some work up-front in exchange for leads that come naturally from your up-front work for years to come. If you do, then I'd like to discuss your business strategy cause maybe you know something I don't!
Making sure you do proper keyword research and execute a solid off-page SEO campaign will be sure to help you rise in the Google rankings. You need to make sure the technical and On-Page SEO is done correctly though to make this works.
This is one of the best ways to get high quality leads because you're showing up high on the Google search results meaning you're going to get a lot of traffic to your website. This goes without saying that it's a great way to generate traffic, and new leads that your website hopefully can convert.
6. Reach out to previous clients
This may not be a way to generate new clients, but it is a way to get more work for your business. Staying in touch with your previous clients is a great way to see how they're doing, while also seeing if there is more work available.
You'd be surprised how often a simple follow-up message can trigger a decision from your old client that they may need more work to give you. Sometimes they just don't have the time to reach out themselves.
Also, it brings you to the front of their mind again so if they are talking with a fellow business owner it's more likely that they will recommend you to them. It's a great way to show fantastic customer service, and look for more work.
7. Craft relationships and grow your referral network
This requires more effort than most of the above methods, but it is one of the most rewarding methods in my opinion. The goal here is to create relationships with people in your industry, and in industries that compliment your business.
For example, I offer web and application development services. I find that networking with social media or digital marketing agencies work well as a way to generate leads. Why? It's because a lot of the time these companies may need to outsource their web or mobile development work. It's also a place where a lot of their clients may need a website or an application.
Also, you can form partnerships and referral deals with these companies where for a small percentage of the business, they will refer work to you. This is a great way to have leads filtered to your company on a fairly regular basis.
For me, it's also very rewarding to network and grow your relationships with people. You may make some new friends along the way, and they'll be more than happy to refer you to others. Also, it can be a great resource to learn more and become a better business owner by picking the brains of others.
Conclusion
These are just a few ways that can help you to generate more leads for your company or your freelance business. I've found that these are all great ways to generate new leads and work for your business.
It's also rewarding to provide valuable content to people and create business relationships with others in your industry as well. The digital world has created a competitive, but fun environment in which to run your business. It's important to take advantage of as many of the avenues available as possible.
I'm always open to network with fellow business owners and entrepreneurs so please schedule a meeting with me and let's do some networking!