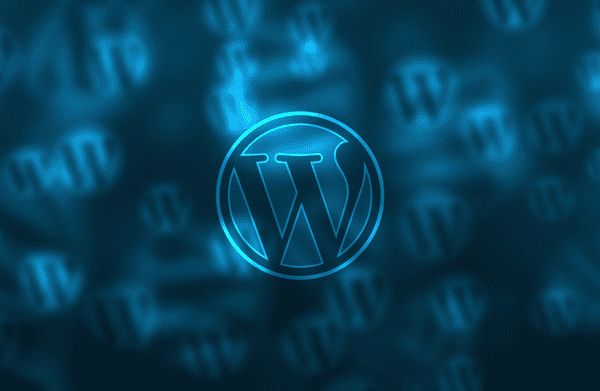 Top 9 WordPress Plugins
In this blog post, we're going to take a look at some of the best plugins you can have for WordPress! WordPress is one of the most popular website CMS's (Content Management Systems) in the market today.
A big part of the performance of your WordPress website will be dependent on how you optimize the vast plugin eco-system that is part of WordPress. These include plugins for security, site speed, performance, e-commerce, and even contact forms.
As a website developer, I've spent time utilizing the plugin eco-system of WordPress and I'm going to share the 9 must have WordPress plugins for your website! Let's get to optimizing your website so you can provide the best experience to your website users!
1. WP Rocket
This is an excellent plugin for caching your website and increasing your site speed and performance. This includes caching features such as gzip compression, page cache, cache pre-loading, CDN support, DNS prefetching, and lazy loading images.
In simple terms, this means your website is going to increase its site speed quite rapidly with the use of this plugin. Site speed is one of the most important factors that Google uses for SEO (Search Engine Optimization) so it's definitely worth the price for WP Rocket.
A great free option is WP Super Cache. It's good but not as powerful as WP Rocket.
2. Yoast SEO
In my opinion, this is the best SEO plugin in the WordPress eco-system. It gives you so many options, is user friendly, and performs really well. For me, it's the ease of use that really makes this plugin great. In addition, you can use it for headless CMS as well making it even more diverse.
The plugin gives you options to define your keywords, set your meta descriptions, siteTitles, URL structures, featured images, breadcrumbs, and more. It will really help you see how well you're performing with your SEO by giving you a score too.
Overall, this is the best plugin to optimize your website for SEO on the market. Rank Math SEO is a good alternative,but it isn't as robust and user friendly as Yoast SEO.
3. Imagify
Images can exhaust your resources and cause your website to perform poorly and bring down your site speed. You want to make sure all of your images are the correct size and format. The problem is it takes some tedious work to always edit your images. That's where Imagify comes in.
This is a great plugin because it automatically compresses your images and optimizes their performance so they aren't so resource intensive. It will automatically reduce the size, optimize the image, and provide the best format.
It does cost money for all the best features, but it's a great option and worth the price for all the time you will save and the performance benefits you will see on your WordPress website.
4. Web Page Builder
This isn't always necessary because you have the Gutenberg Block editor on WordPress but I prefer to have web page builders. My personal choice is WP Bakery but Elementor is a very popular builder as well.
I try to avoid Divi because it can be pretty resource exhausting for your website which can cause some problems when you want to try and speed up your website. A web page builder is great because they are really flexible and allow you to avoid having to use custom code on the site, which is great for all those no-coders out there.
I suggest playing with a WP Bakery and Elementor and the others to decide which one you enjoy the most.
5. Sucuri
Security on a WordPress website is so important and one of the negatives of WordPress is that it doesn't have the best security. A plugin is necessary to keep your website safe and secure from hackers. Even if you're not collecting sensitive information, a hacker can still access your website's account details.
Sucuri offers a web application firewall and they monitor and protect your site from DDoS, malware threats, brute force attacks, and XSS attacks. Basically, they help protect you from all sorts of attacks.
You'll want to make sure you get a firewall up on your website ASAP.
6. Akismet Anti-Spam
Unfortunately, spam comments are always going to be something we have to deal with when we are running a blog. The best way to get rid of and monitor these comments is to utilize the Akismet Anti-Spam plugin.
This plugin does a great job of filtering out those spam comments so they aren't posted and is one of the most popular plugins in the eco-system with over 30 million downloads. It has a free and a premium version.
You'll want this plugin to improve your user's experience and to filter out all the bad comments.
7. MonsterInsights
This is a great plugin to analyze all of your website data and Google Analytics. It allows you to view most of the Google Analytics data within your own WordPress dashboard so you don't have to worry about navigating between different windows.
It shows you bounce rates, site visits, sessions and more. You can also set-up outbound links, internal links, and downloads so you can make sure that you are properly tracking your data.
This is more of a convenience plugin than anything as it just makes your life easier, especially if you don't have a web developer analyzing and providing you monthly reports on your website.
8. Contact Form 7
A contact form is essential to have on your website so you can make sure you are capturing your visitor's inquiries about your company and hopefully attracting new leads! My preferred contact form of choice is the Contact Form 7 plugin.
This plugin is particularly useful if you have email marketing as you are able to sync your Mailchimp account with Contact Form 7 allowing you to not only capture inquiries, but also capture email addresses for your email marketing campaign. It's user friendly and provides a lot of options for your forms.
You have to have a contact form on your website and I recommend Contact Form 7 as the plugin of choice here.
9. Jetpack
This is a great plugin that is very popular and provides you a lot of different tools. It can help to design your website, track statistics, help with social sharing, and also to prevent attacks. It gives you a dashboard where you can see site statistics among other things.
It's very user friendly and also doesn't hinder your website's performance because WordPress hosts all of its features and helps take some of the load off with requests.
This one is not necessary, but it is recommended and will help you have a WordPress dashboard that is more organized.
Conclusion
What do you think about the above plugins? Do you use any different plugins and options that you prefer than the ones above? Let us know on Instagram!
WordPress plugins are very important and essential for having the most optimized WordPress website. This is especially true because there are some performance and security concerns with WordPress so understanding how to fix these through plugins is essential.