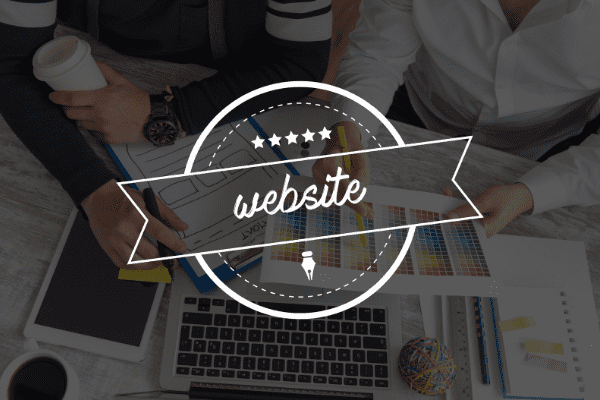 What is a single page website?
A single page website is exactly as it sounds! It's just a website that has a single page. You may think this would be a landing page, but there are some differences between the two. This article will help you understand when and why you should consider using a single page website for your business.
A single page website often includes everything that a multi-page website might have and this includes:
About
Services/Products
Contact
Call To Action
Testimonials/Client Proof
All of this information is condensed to work on a single page, and this can bring a lot of benefits to the website visitor and the user experience. In some cases, it can be more powerful and work better for conversions on your website than a more extensive multi-page website.
Let's get to it then shall we? Here are 5 pros of using a single page website for your small business!
Ease of Use
This is the most obvious as it can often be the easiest website for your users to interact with. As it's just one page, they don't have to click through multiple pages to find the content that they want to find. There's a lot that goes into website psychology and how users interact with websites. Your calls to action must be properly defined and the user journey on multi-page websites must be well defined.
A single page website for your small business gets rid of all of this by placing the content on just one page. Your user can then easily scroll through your website to find the information that they want.
Having a website that is easy to use for your visitor is proven to help with conversions and achieve your website goals. There has been research that suggests users prefer to scroll a website than to click through a website. This is a big benefit for you because this will lead to a higher user engagement rate, which leads us to our next big pro of having a single page website for your small business.
Increased User Engagement
Having great user engagement for your website is crucial to landing more conversions and achieving your website goals. Your content being all on one page makes it so much easier for your website visitors to stay connected with your content, and ultimately your business.
You won't have to worry about having a link break when clicking through to a new page, having one web page load slowly frustrating the user, seeing a user take an unintended action on your website, or simply being overwhelmed by the amount of menu options.
However, you will need to be crafty in how you position and place your content to ensure that you get your intended user engagement on your website. It's recommended to focus on the design of your website so that the user can be rewarded as they continue to scroll down your website.
The goals of the website remain the same whether it's a single or a multi-page website. Your focus will still be on the intended conversion goal that you have on your website. For a single page website, you will want your design and customer journey to be a more linear experience to support the scrolling. When you achieve this then you will see an increase in your website conversions and ultimately generate more leads for your business.
Improve Your Conversion Rate
Conversions are something that deserve more attention and a more in-depth explanation. We've talked about an improved user experience, but how does that result in more conversions? The studies are out there and the results are clear… having a more engaging user experience leads directly to more conversions.
Single page websites typically are more engaging for your website visitor so it all circles back to evidence supporting they have better conversions. As a business owner, you should be using your website as a 24/7 sales and marketing tool to achieve not only your website goal, but your business goals as well.
Utilizing a single page website for your small business can help with these goals as long as it doesn't feel too heavy. We'll touch on this in the cons section of this article, but you don't want to have information overload for your user. This will significantly hurt your conversion rate overall.
Amazing Performance
Website performance is essential to the success of your website. Having a website that looks amazing but performs poorly is proven to not be an effective website. Sometimes users like it simple with better performance so they don't have to wait for pages load.
Depending too much on heavy resources like images, videos, and script tags among other items will kill the performance of your site and hurt your conversions. A single page website helps reduce those factors because there are far less resources that are required to load before your user interacts with the website.
The ease of use for the user will correlate with high performance and value for them. When it's easy for the user, that's when you'll start seeing and achieving the results that you desire for your website. Site speed is one of the most important ranking factors by Google because of its positive impact on the user experience.
Price
One of the best benefits of having just a single page website? Price! It's cheaper to develop a website with just one page versus a website that requires the design and development of multiple pages. That's a big reason why a single page website for your small business might be the best option.
A small business owner can often times fit all of their content in a single page, but they still feel like they have to have a multi-page website to seem more professional. This is not true, and in reality it might be the opposite as having a single page website is more unique.
Of course, there is still a lot of strategy involved in designing and developing a high performing single page website. The return on your investment also will be high as with a more affordable, but still high quality website, will result in better conversions increasing the lifespan and effectiveness of your website.
When Is a Single Page Website Not A Good Idea?
Of course, a single page website is not for everyone and there are reasons that you shouldn't use a single page website for your small business.
If you have a lot of information that needs to be conveyed to your audience and potential clients/customers, then you should focus on building out a more complex website. This will help with SEO and will also avoid having a single page website that is far too overwhelming that hurts performance for your users.
In addition, if you're looking to really boost your SEO chances, then a single page website can hurt your overall strategy. Yes, you'll have great website performance which is a big ranking factor, but you'll also limit the amount of keywords you can use which will hurt your business in search queries.
Also, scaling single page websites can be difficult and limits your growth ability. If you're looking to really grow your brand then you'll probably want to stick with a multi-page website.
Who Are Single Page Websites For?
Single page websites are perfect for lots of businesses, freelancers, coaches, consultants and more! Here are some popular professions that would really benefit from the simplicity and high conversion rate of single page websites:
Freelancers showing their portfolios
Event related websites
Landing pages
Coaches/Consultants with limited service offerings
Small businesses with concise services and information
Local restaurants
Small cafes
Conclusion
Your best option will be to consult with a web designer and developer to get their professional opinion. Single page websites are a great option for a lot of small business owners!
Need help in determining the type of website your business should utilize? Book a free consultation and we'll be happy to point you in the right direction! We offer both single page and more complex websites.
P.S. We'll be launching a single page website special in the near future! Feel free to sign up for our newsletter and follow us on IG so you don't miss our website special launch! We'll be providing affordable and high quality single page websites at a special price.